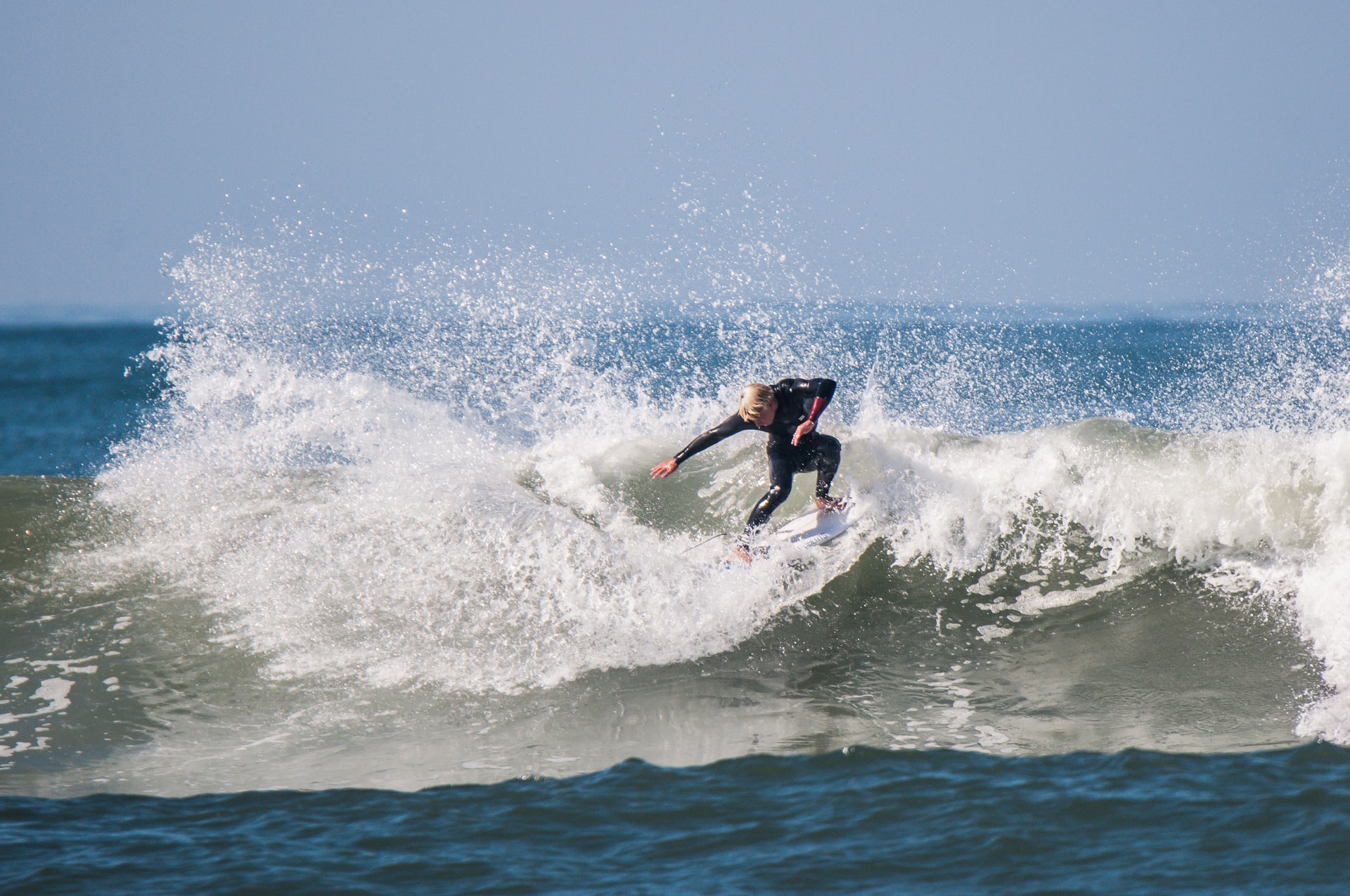 The Best Wakesurf Boards for Beginners
Your first time out wakesurfing is all about picking up the basics, from safety to standing up, finding your balance and learning how to fall. With this in mind, beginners will want to choose a board that gives greater control, and is a bit more forgiving to those just starting to dip their toes in the sport. With different styles (surf, skim and hybrid), length and shape to consider, finding the best board can be a daunting task. Below, we've handpicked five beginner-friendly styles that will help you ride easy.  
1. Hyperlite Broadcast
The Hyperlite Broadcast is one of the best-selling boards out there and for good reason. This is a great board for first-timers, giving you a good degree of stability and control. The three-fin configuration makes it easier to balance when you're up, and the EVA traction pad allows for increased grip on the board. A dual concave base lets advanced riders adapt to wave patterns and pick up speed and air for rotational tricks, making this a great board to accompany you throughout your wakesurf journey.
2. Phase 5 Model X
Phase 5 is a pioneer of the skim style wakesurf board—generally shorter and more shallow, allowing for greater edge control and responsiveness to your movements. The Phase 5 Model X is a top-selling entry-level board, featuring a skim style nose, tri fin set up, and full mid-section for a fast yet stable ride. The strong board is made to last, crafted with stiff carbon fiber for superior strength and durability.
3. Soul Craft Voodoo
Specializing in surf style boards, Soul Craft makes user-friendly boards that float well, maintain stability, and are easy to learn on. Surf style boards allow you to catch the wave faster and pick up speed, while advanced riders can maneuver into big turns, slashes and airs. The Voodoo is geared toward beginners; on the heavy end, it allows for tons of stability and greater buoyancy while intermediate riders can still rip turns without losing speed.
4. Liquid Force Primo
For a great hybrid between skim and surf style, look to the Liquid Force Primo. As you master getting up and carving, this board focuses on agility with a smaller turning radius to give you greater control of your turns. For a more playful ride, switch up between a single fin configuration for the classic skim feel or dual fin for a hybrid surf feel. Giving you freedom to choose, this board is great for beginners looking to learn two different styles of riding.
5. Zombie Board Pro Model
Featuring cutting-edge designs, Zombie Surf Co is the brainchild of Chris Wolter, one of the most well-known pro wakesurfers in the world. With an emphasis on high-quality, durable materials and aesthetics, Zombie's streamlined collection of wakesurf boards is second to none. The Chris Wolter Pro Model is the flagship model, a surf style board equipped with a four-quad set-up to give beginners more control, and the versatility to level up to more advanced tricks and turns. For those looking to make a splash, Zombie boards can be custom-designed with your choice of color and bespoke painted rails.